AWESOME STREETFOOD WITH HEALTHY INGREDIENTS.
The traditional Middle Eastern diet is often referred to as 'the other Mediterranean diet' because of its similarities. The health benefits of a Mediterranean style of eating are well known with research showing it may lower the risk of many chronic diseases. Authentic, traditional Lebanese food comprises wholefood ingredients rich in vegetables, fruit, wholegrains, legumes and healthy plant-based fats from olive oil, nuts and seeds and uses spices and herbs for incredible flavour.
(Organic wholewheat blend)
ZA'ATAR W/ VEGETABLES

$10

1.638 kgCO2-e

ZA'ATAR W/ VEGAN CHEESE

$13

1.493 kgCO2-e

ZA'ATAR W/ CHEESE + VEGETABLES

$14

1.879 kgCO2-e

ZA'ATAR W/ VEGAN CHEESE + VEGETABLES

$16

1.577 kgCO2-e

ZA'ATAR W/ GOAT LABNEH + OLIVES


Add vegetables: $3

$13

1.627 kgCO2-e

CHEESE W/ ROASTED SESAME


Add vegetables: $3

$12

1.939 kgCO2-e

VEGAN CHEESE W/ ROASTED SESAME


Add vegetables: $3

$14

1.336 kgCO2-e

GARLIC CHICKEN


Add cheese: $2

$14

1.754 - 2.111 kgCO2-e

ORGANIC BEEF LAHEMBAJIN


Add cheese: $2

$14

1.973 – 2.33 kgCO2-e

ORGANIC LAMB LAHEMBAJIN


Add cheese: $2

$15

1.816 – 2.177 kgCO2-e

EXTRAS
Olives, lemon, chilli lemon, garlic, chilli garlic

$1
Homestyle Dips + Mezza + Salad
KIBBEH (1) + DIP


(meat, veg & gluten free)

$4

KIBBEH (3) W/ TABOULI

$16

BABA GHANOUSH W/ TAHINI

$12

All dips include za'atar Lebanese bread
LEBANESE CHEESE & TOMATO PIZZA

$8

1.713 kgCO2-e

LEBANESE ORGANIC BEEF ROLL


Add cheese: $1

$9

1.725 – 2.014 kgCO2-e
SELECTION OF LEBANESE SWEETS
Two Boys Brew Organic Kombucha
Hibiscus, chamomile, lavender & vanilla

Two Boys Brew Organic Kombucha
Ginger, lemon myrtle, cinnamon & clove

Two Boys Brew
Original British ginger beer

atiyah PURE WATER


450ml

$4

We tap the sky for the best bottled water on earth

FRESH ORANGE JUICE


360ml

$6

Freshly made yoghurt drink with a salty refreshing taste + mint

Tisane tea from South Lebanon
Combine the Lebanese diet with fresh, local premium produce, sourced from ethical growers and sustainable farms and you've got an incredibly healthy eating experience.
ORGANIC WHOLE WHEAT FLOUR
Organic Whole wheat flour contains whole grains which are associated with reduced risk of cardiovascular disease by increasing the removal of cholesterol. Whole wheat also contains a high fibre and magnesium content which is important for healthy blood glucose regulation and is associated with a reduced risk of type 2 diabetes.
Olive oil is considered one of the healthiest foods in the world and is an integral part of middle eastern cuisine. Olive oil is a dense source antioxidant from vitamin E and polyphenols, which have shown to have health benefits in almost every system of the body including the immune, cardiovascular, inflammatory and digestive systems.
atiyah only uses the highest quality olive oils. 2020 Reserve Picual was produced using an Ultra-Premium technique. Small, select parcels of Picual olives are picked at optimum ripeness and ultra-cold pressed into oil within 4 hours. The Picual is a perfectly balanced oil, displaying clean notes of green fruits combined with tomato bush and fig leaf aromas.
The Olive Grove of Saluté Oliva is located in the beautiful countryside of Central Victoria nestled in between two lakes. The clean environment and fertile soil has allowed them to grow olive trees using organic certified principles, the way nature intended. The entire process from growing and tending to the trees, the irrigation management, harvesting, and pickling the olives is done by the family to the highest standard.
Our traditional family recipe is made in Southern Lebanon using a mixture of spices including sumac, thyme and oregano that holds significant health-enhancing properties! The common Za'atar blend is rich in vitamins, minerals and dietary fibre. A key ingredient added to this mixture is sesame seeds which contain high quality protein and calcium for bone health.
Sumac contains one of the highest antioxidant levels of all herbs & spices. Antioxidants are responsible for preventing cell damage associated with chronic disease and studies have shown sumac may help to control some such as type 2 diabetes by lowering blood glucose and insulin levels.
Hummus contains chickpeas which are an excellent source of essential minerals including iron and B vitamins to support cognitive function and boost energy levels. Chickpeas are also rich in dietary fibre which can assist in achieving a healthy weight, control blood sugar levels and lower cholesterol. Regular consumption of these legumes can reduce the risk of developing cardiovascular disease and type 2 diabetes. When coupled with extra virgin olive oil which has strong anti-inflammatory properties and is protective against heart disease, hummus becomes the ultimate dip!
Labneh is a type of soft cheese made from straining goats milk making it a good source of protein and minerals including calcium and phosphorus important for bone health. It's naturally low in lactose and contains probiotic bacteria for a healthy gut microbiome.
Five Founders is Australia's first carbon neutral certified beef farm. Their sustainable farming practices on the vast fertile grasslands of the northern Australian outback, and optimal animal care produce animals roam free in a natural environment. A cleaner greener future for our planet.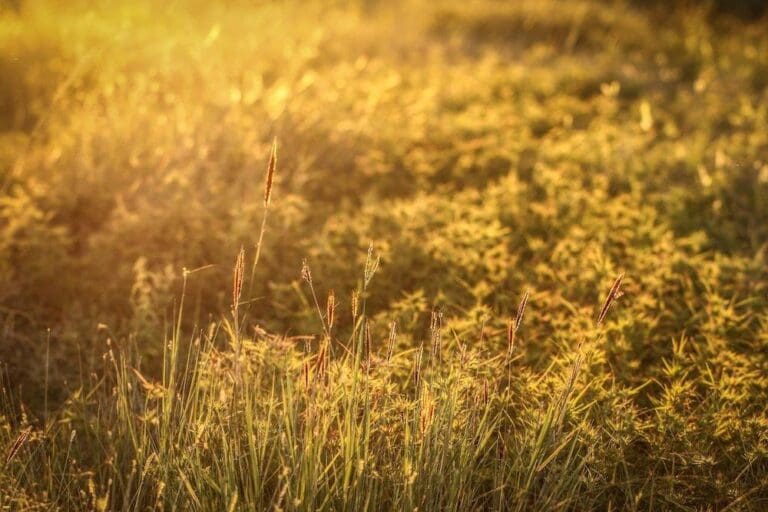 For over 25 years the Cherry Tree Farm in South Gippsland have pioneered organic farming. Their commitment to animal welfare and a fully sustainable farm has optimised the taste and health benefits of their award-winning lamb.
Two Boys Brew is an award-winning organic craft kombucha brand brewed with newly sourced fair trade, rainforest alliance organic, green tea that gives a unique and subtle hint of apple.